Whether it's the home you grew up in, an apartment, a personal care home,
or a room in a skilled nursing or assisted living community,
home is where you want to be.
The VNA can help you stay at home as you confront serious illness,
recover from surgery or trauma, and even face the end of life.
It's what you want. It's what we all want.
Once again, VNA is honored with the Award of Distinction,
presented to home health organizations that have demonstrated
superior performance in patient satisfaction during 2013.
.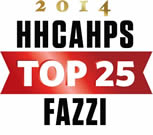 "HOPE FOR THE HOLIDAYS"
Support for those expiriencing a loss...
Everyone is welcome on Sunday Nov. 23, 2014 2:00 to 3:30 PM
at VNA Family Hospice. No registration is necessary.
Call 724-463-8711 for more information.
Contact us at: services@vnaindianacounty.com
An Affiliate of Indiana Regional Medical Center


VNA Speakers Bureau -click for more information about a VNA speaker for your club or meeting
http://www.uwindianacounty.org/